Bel Air**** campsite
Texte date d'ouverture
Open from 10 April to 19 September 2021
Bullet points
Campsite near La Tranche-sur-Mer
900 m away from a supervised beach
Activities
Animation texte date ouverture
Throughout the season
Description animations
Bel Air campsite offers entertainment for your whole family: a free kids' club for ages 4-12 and a free teen club for ages 13-17, not forgetting the free daytime and evening activities for you. The kids' club and all the activities and entertainment are free. You may be charged a supplement in the case of an excursion away from the campsite or a themed evening meal.
Choose a campsite with activities in the Vendée - it's a safe bet if you want to be sure of having an unforgettable family holiday!
The surroundings
Bel Air campsite is located in a commune on the Vendée coast that's just overflowing with treasures: the fishing port, the marais poitevin (Poitevin Marsh), picturesque market towns, beautiful sandy beaches and so much more.
Discover the surrounding area
Image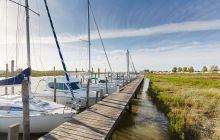 Image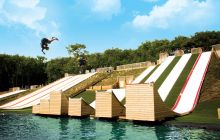 Image
Image