La Bretèche**** campsite
Texte date d'ouverture
Open from 4 April to 1 November 2020
Bullet points
The closest campsite to Puy du Fou® (5 minutes away)
An unspoilt setting
Activities
Animation texte date ouverture
Easter and July-August school holidays
Description animations
In July and August, enjoy a light programme of activities whipped up by our team at La Bretèche campsite.
The campsite team will be thrilled to meet you at our Monday welcome drinks, where you can get to know your campsite neighbours and find out about the activities planned for the week. Amigo the snail, our mascot, will come to visit the children each week for an autograph session and a mini disco! Then, after a truly fantastic day, there's nothing like a nice family evening.
The surroundings
The biggest advantage of La Bretèche campsite: it's just 3.5 km away from Puy du Fou®!
What's more, it's located in a region where there really is something for everyone! Castles, theme parks, exploring on foot or by bike... All you need to do is choose!


Discover the surrounding area
Image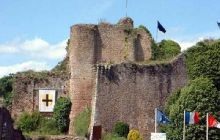 Image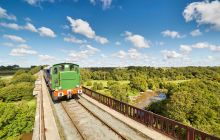 Image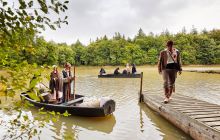 Image