Early Booking 2020 : 3 privilege promotional offers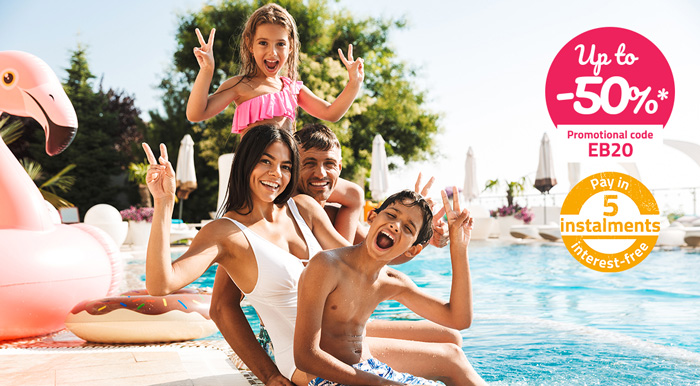 As one of our loyal customers, you can take advantage of 3 PRIVILEGE promotional offers for your 2020 holiday:
Deal 1 : Exceptional discounts up to 50% off + no booking fees.
Deal 2 : A service offered free of charge depending on the amount of your booking. Choose your gift
Deal 3 : Loyalty points which can lead to extra nights free of charge. View your points

By booking in advance, you are sure to be able to book your holiday, even for the most popular dates!
Are you unsure of the details of your booking?
Don't panic, you can modify your booking free of charge until the 31st January 2020.
Which destination will you choose?
· South of France ·