Unusual Range
Ready-to-camp
Close to nature
Fun for the children
Up to
5
An original getaway!
For an original holiday, choose from our Atypical Range.
Cabins on stilts, gypsy caravans, Natura tents and much more. Our campsites have pulled out all the stops to ensure your holiday is as original as they come.
Our atypical accommodation blends into the natural environment thanks to natural materials that are as eco-friendly as possible. This doesn't mean that they don't also provide the very best in comfort. In most of our atypical rentals, there's a kitchen, bathroom and sanitary facilities... for the perfect blend between comfort and authenticity.
 
Sleep in the great outdoors
Enjoy the sheer beauty of Mother Nature all around you and just relax. You can expect to really reconnect with the simple things in life!
 
A bohemian experience
The gypsy caravan will take you on a bohemian experience to really see what it's like to be a traveller. The warm and cosy interior is mostly made from wood. A cosy little cocoon for your holiday.
 
Awaken your inner child
Stay in our cabins on stilts and you're in for a surprising experience: fisherman's cabin, country cabin, etc. What better a way to really take a break from your daily routine!
Your children will be delighted with a holiday that is truly out-of-the-ordinary.
You can expect to be surprised by choosing our atypical accommodation!
Image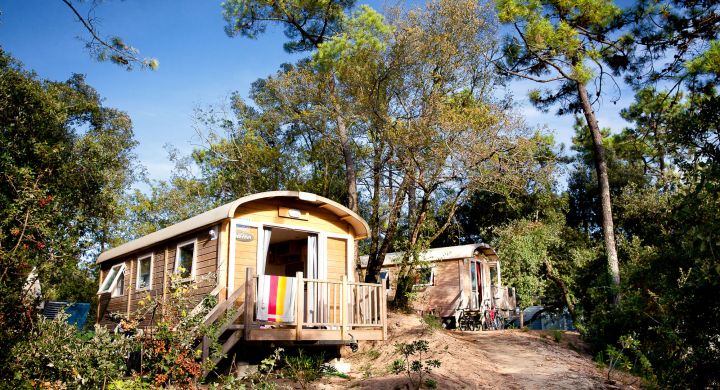 Image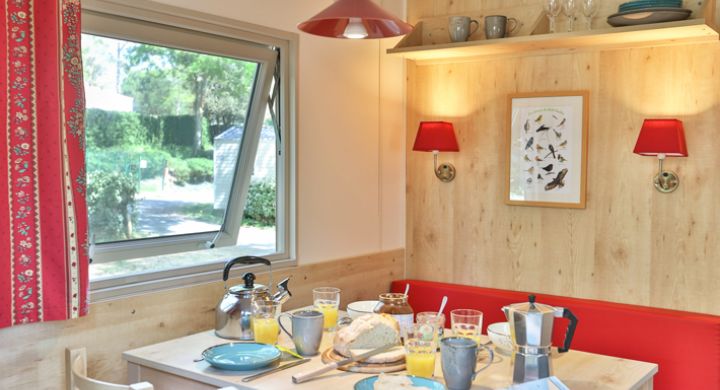 Image