Le Petit Bec holiday village
Texte date d'ouverture
Open from 12 May to 05 September 2021
Bullet points
Direct access to the beach
Holidays by the sea
Activities
Animation texte date ouverture
July/August school holidays
Description animations
Enjoy some great family fun with free evening activities and entertainment for all at Le Petit Bec holiday village. Your children (ages 4-12) will love the Amigo Club, a club specially set up for them. And for the tiny tots? They can enjoy a secure indoor space with a wide variety of toys and games: bead maze table, wooden cars, toy kitchen and more.

The kids' club and all the activities and entertainment are free. You may be charged a supplement in the case of an excursion away from the campsite or a themed evening meal.
The surroundings
What could be better than spending your holiday right by the sea?
When you stay at Le Petit Bec holiday village, you'll be able to enjoy direct access to the beach, seaside resorts, walks and a chance to explore the region. Friendliness and a change of scene will be main themes of your stay with us.

Discover the surrounding area
Image
Image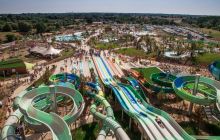 Image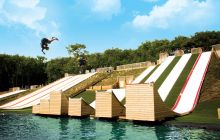 Image